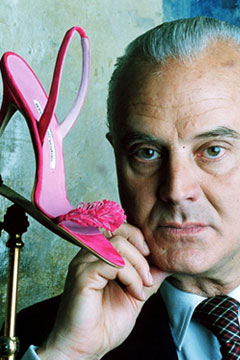 Dear Neiman Marcus Last Call Employee,

Manolo Blahnik is a man. This is a picture of him with one of his fabulous shoes. I am sorry that you read an article stating that Manolo Blahnik was female. As you can clearly see Manolo Blahnik is either a man or a drag king, I vote man, as does the rest of the online fashion community. In fact, if you go to
www.manoloblahnik.com
you will find that his biography is divided into sections entitled "The man" and "The shoes." So, the next time you notice a customer trying on every half price Manolo she can wedge her gigantic foot into praying that one will fit, forcing her to feel as unloved as an ugly step sister trying to force her foot in the fabled glass slipper, please refrain from further infuriating her by ignorantly and persistently arguing about the sex of Manolo Blahnik.
Thank you.
Sophia
Image from splendora.com