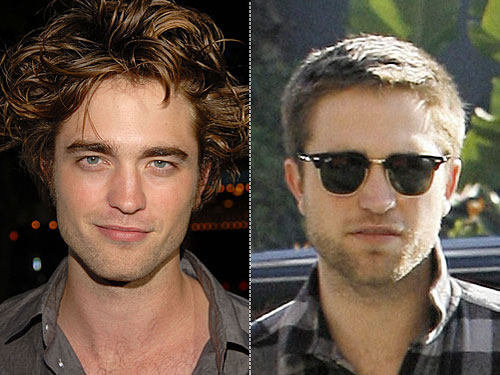 I just can't help myself ladies,
Robert Pattinson
is so damn beautiful and I spent the entire Holiday Season lusting over him with my cousin and talking about
Twilight
. I have not had a celebrity crush since
Tom Welling
premiered
Smallville
in 2001, so this is a big event! I'm starting to think that he might be the reason that I'm really in love with Twilight.
A few thoughts on Rob's new look:
He is still hot
I like that he is no longer a man that uses more hair product than myself
It will look like he actually showers daily now
His scruffy 3-day stubble looks hotter with short hair
I can no longer fantasize about running my fingers through his wild mane, which is kind of a downer
It might be a tiny bit easier to hide from fans now
I can't help thinking he'll loose his super powers (of attraction) now that he has shorn his hair like Samson (& Delilah). Whatever. It still works for me!